The Palace Theater Timeline
Built in the early 1920's, the historic Palace Theater was the center of Waterbury, Connecticut's active cultural scene prior to WWII. Famous New England theater impresario Sylvester Z. Poli opened the venue in 1922, after investing $1 million in its opulent décor.
Construction began on the Poli's Palace (the Palace Theater's name at the time) in January 1920. It was designed in Renaissance Revival theme by noted theater architect Thomas W. Lamb of Manhattan, NY. The cost was $1 million, a grand price in the early 1920s.
Poli's Palace officially opened its doors on Saturday, January 28, 1922 with two presentations of George M. Cohen's Mary. In the early years, Poli's Palace presented daily quality vaudeville and augmented picture presentations with the Palace Symphony Orchestra. The theater was quickly received as the city's finest performance venue.
Harry Houdini brought his magic act to the theater. As part of his act, the crew needed to cut an 8' wide hole in the stage floor for a trap door. After the show, the stage was patched back up.
In 1928 Sylvester Poli decided to sell all his theaters to William Fox of Fox Theatres. A short time later, Fox came into financial troubles and Poli re-purchased the chain of theaters in 1929.
The theater originally used live orchestras and a Wurlitzer organ backstage to accompany the silent movies shown. However, in 1929, "talkies" became popular and the theater needed to be refurbished to present sound movies. The whereabouts of the original organ are unknown.
The Ringling Bros and Barnum & Bailey Circus came to town. They were parading the animals across the stage when Shirley, an elephant fell through the patched hole from Houdini's act several years earlier. With no way to remove the elephant, management sadly had to put the animal down.
The elephant is now part of Palace Theater lore as one of the four friendly spirits that haunt the theater.
Sylvester Poli retired from the theater and sold his interest to the Loew's group. After the sale the theater was known as Loew's Poli Palace.
Big name performers began to book shows at the theater. Acts included Frank Sinatra, Bing Crosby, Jackie Gleason, Pearl Bailey, Al Jolson, the Glenn Miller orchestra, the Andrew Sisters, and the McGuire Sisters.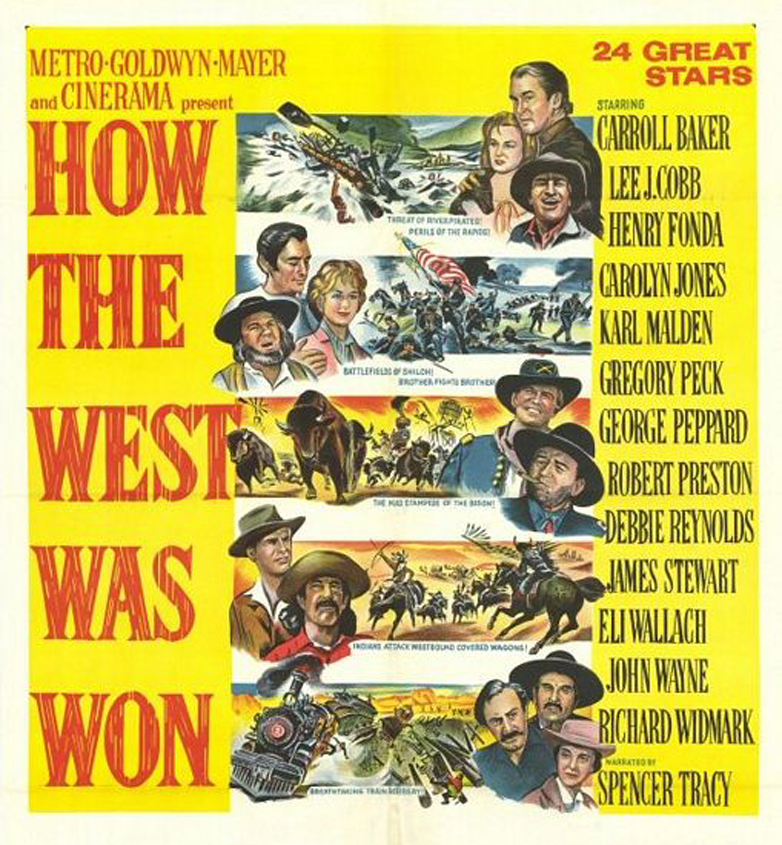 Loew's Poli Palace installed a new movie system in the building called Cinerama to smashing success. Audiences were immediately plunged into the world of a surround movie. Installing this system required removing hundreds of theater seats, dropping capacity from 3719 to 3200.
Loew's Poli was one of a few theaters in the area to show the 1962 film epic, How the West Was Won.
Photo Credit: Palace Theater Archives; Louis Belloisy Photography; Hartford Courant; Republican-American; Waterbury Observer; Felix Manuel Rodriguez Photography; Marc Viscardi; Creative Commons