The Magic of Theater. The Love of Your Life.
Your story is about to combine with someone you love, and our team is here to help you tell it your way. We're no strangers to big productions and will make sure your wedding gets the standing ovation it deserves.
Unforgettable Moments
Fully restored to its original 1920's splendor, the historically grand and architecturally breathtaking Palace Theater is one of Connecticut's most striking performance arts venues.
Hold court in one of our three ornate lobby spaces or give your guests the royal treatment with a dramatic wedding reception on the Palace stage. Regardless of the location, our venue's marble staircases, velvet curtains, gold leaf ceilings and crystal chandeliers provide the perfect backdrop for capturing your most memorable wedding moments.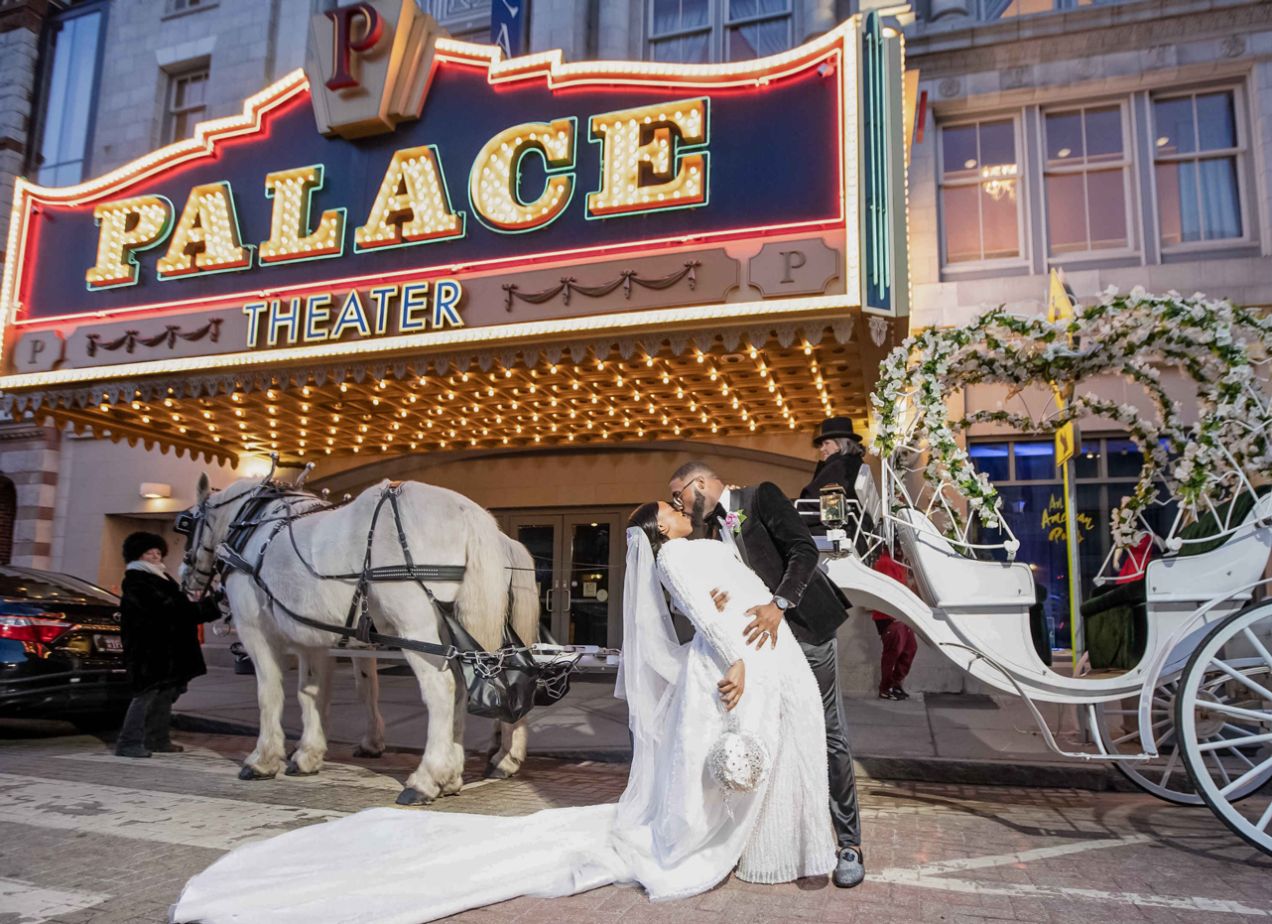 The space itself is absolutely gorgeous; the moment you step into the Grand Foyer, you know you are somewhere special. In fact, many of our guests marveled that it was the most beautiful theater they'd ever seen!
The Palace Theater is a truly memorable venue with a great staff, amazing photo opportunities, and an elegant charm that will make your wedding day an affair for the ages.
— Elisabeth N
A Wedding You'll Always Remember!
Our Special Events Manager, Stephanie Panico, and her team of special events associates will be with you every step of the way to ensure a standing ovation when you say "I do!"
Contact us today and let our team bring your vision to life in Waterbury's most creative and innovative venue.
Video by A Cinematic Wedding
Photo Credit: Powerstation Events; George Street Photo & Video
Video Credit: A Cinematic Wedding